The Future of Education: i nuovi scenari dell'insegnamento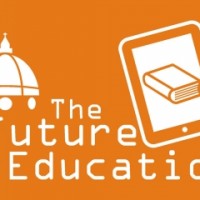 Anche quest'anno Firenze ospiterà il convegno Internazionale "The Future of Education" dedicato alla promozione di buone pratiche rispetto alle tematiche dell'apprendimento e della didattica universitaria e scolastica, in un contesto di cooperazione internazionale. L'evento prenderà il via il 13 ed il 14 Giugno e vedrà coinvolte numerose istituzioni provenienti da diverse parti del mondo; oltre 330 partecipanti tra università, centri di ricerca, fondazioni, enti europei impegnati a diverso titolo nella realizzazione di progetti educativi e culturali.
Il convegno è organizzato da
Pixel
, organizzazione che dal 1999 si occupa di educazione e formazione internazionale, ed ha una specifica esperienza nei settori della progettazione europea e del project management. Pixel collabora con diverse organizzazioni, tra cui università, centri di ricerca, enti per l'educazione e la formazione professionale, istituti per la formazione degli adulti, scuole.
La redazione di YouLaurea e lo staff di Federica Campus Virtuale saranno presenti come sponsor dell'evento e prenderanno parte ai lavori. L'incontro sarà un'occasione di confronto e dibattito sulle principali tematiche dell'e-learning e della didattica al fine di potenziare il network di relazioni nel settore dell'education a livello nazionale e internazionale.
La due giorni sarà un'ottima occasione per la presentazione dei vecchi e nuovi progetti finanziati dalla Commissione europea e da altre istituzioni, nonché per discutere delle potenzialità delle nuove tecnologie nel settore dell'apprendimento. Durante il convegno verrà data la possibilità a tutti coloro che si occupano di educazione (docenti universitari e scolastici, esperti nei processi formativi ecc.) di presentare le proprie idee e di confrontarsi sull'utilizzo di nuove metodologie per la diffusione della conoscenza nella società dell'informazione. Tra le tematiche oggetto di riflessione si parlerà di:
metodologie didattiche innnovative
educazione e nuove tecnologie
media education
e-learning
distance learning
human computer interaction
learning games
educazione artistica
educazione musicale
apprendimento per persone disabili
Il programma completo della conferenza e tutte le indicazioni aggiuntive sul convegno sono disponibili sul sito. Di seguito il video dell'ultima edizione del Future of Education.